London Marathon 2017 Overview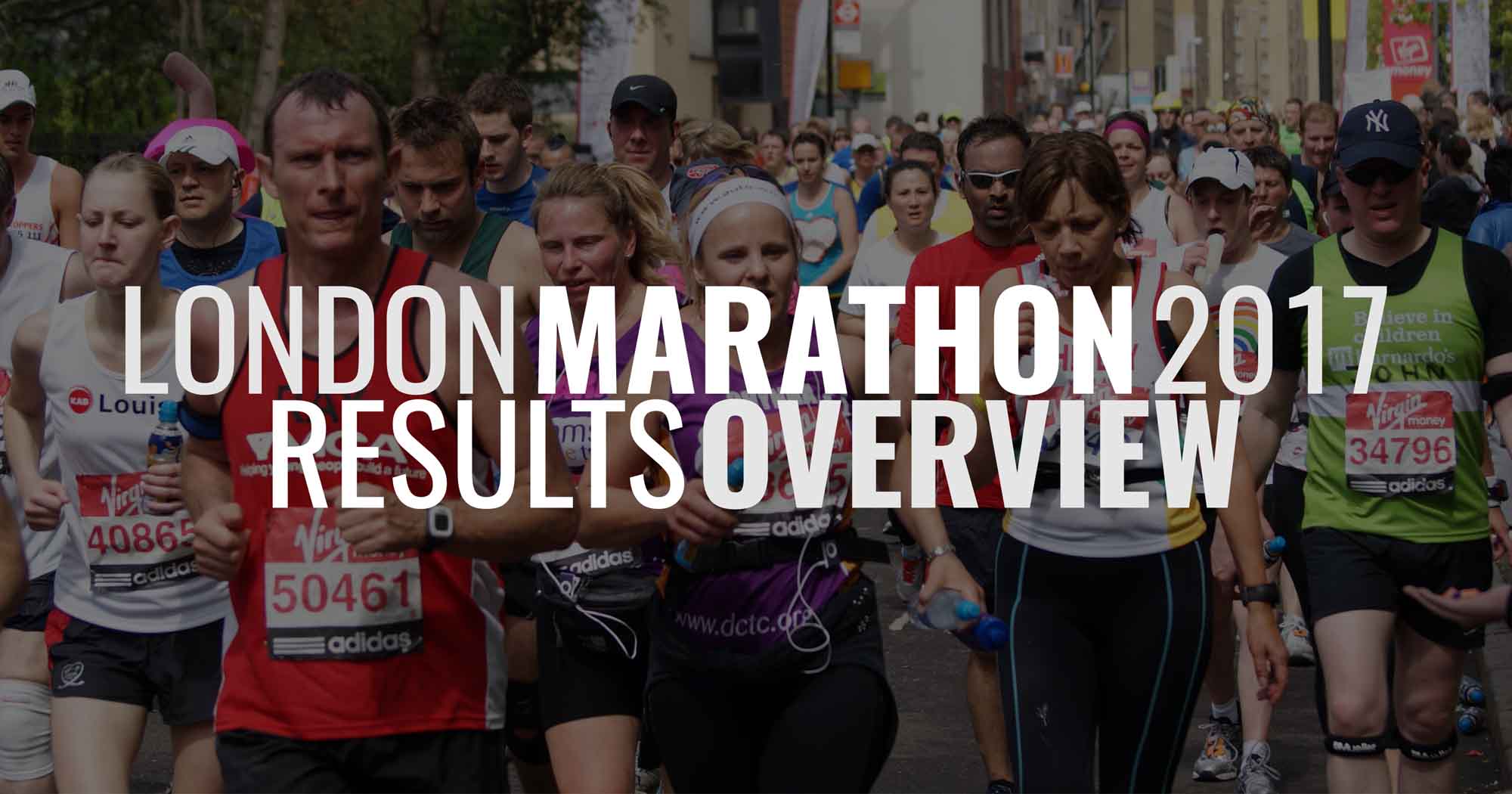 A quick look at the results of the 2017 Virgin Money London Marathon
Andy Blair
28 April 2017
London Marathon 2017 Overview
As the results are available for last weekend's London Marathon, let's take a quick look at an overview of what happened.
Firstly, the main headlines are that the men's race was won by Daniel Wanjiru in a time of 2:05:48 and the women's by Mary Keitany in a world record for the female only marathon in 2:17:01
But there's plenty of information out there on the elite race and runners so on to the masses... In total, there were 43,349 runners to finish the masses race, 60.7% men and 39.3% women. The average finish time was 4:30:50 with men finishing on average in 4:16:57 and women in 4:52:15.
Over 75% of runners finished between 3:30 and 6:00.
Despite all the advice to start slow, the average split times slow down with each 5k split throught the race. Obviously this isn't the case for all runners but less than 5% manage to run a negative split.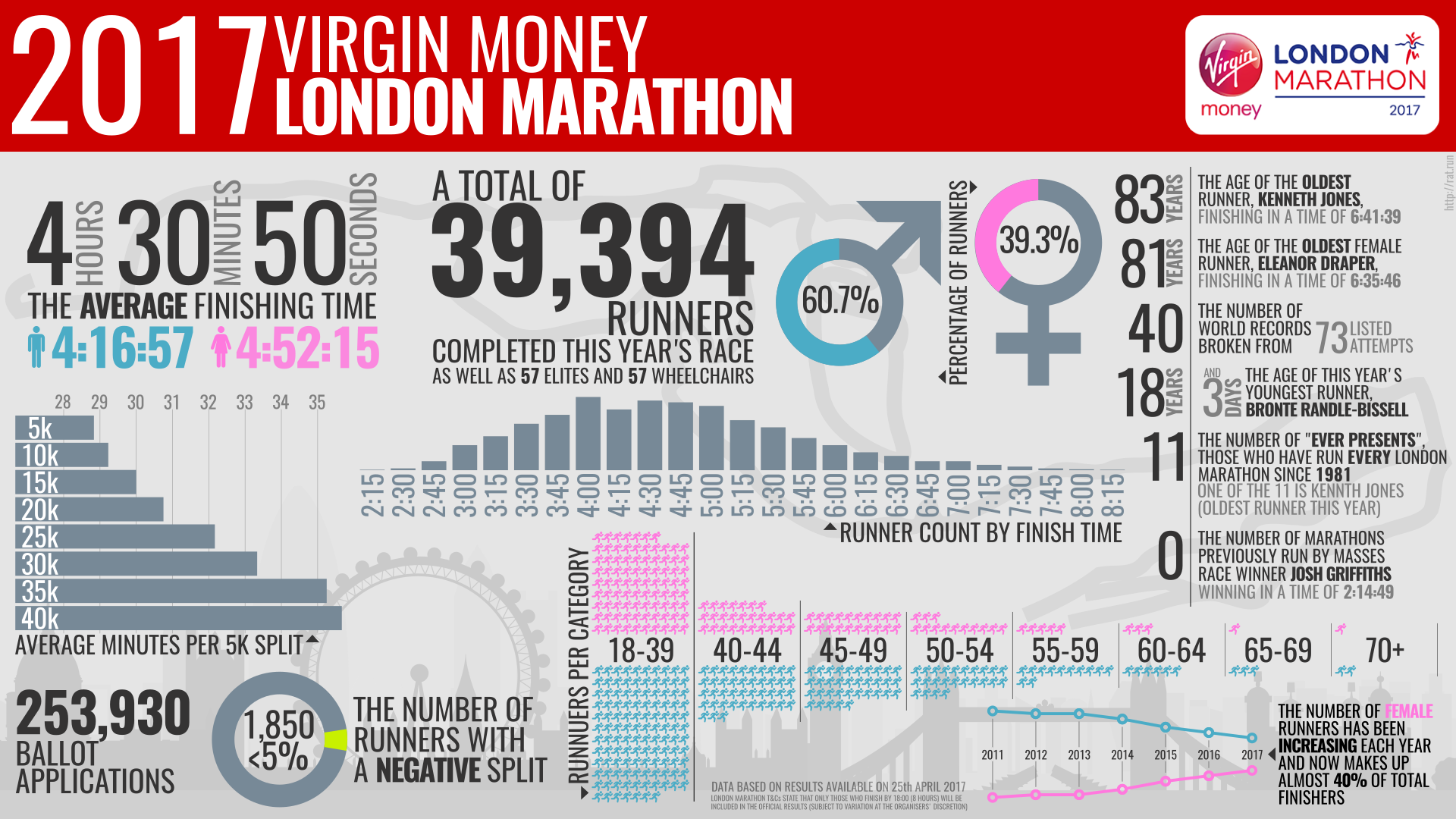 Click the image to open the full size version